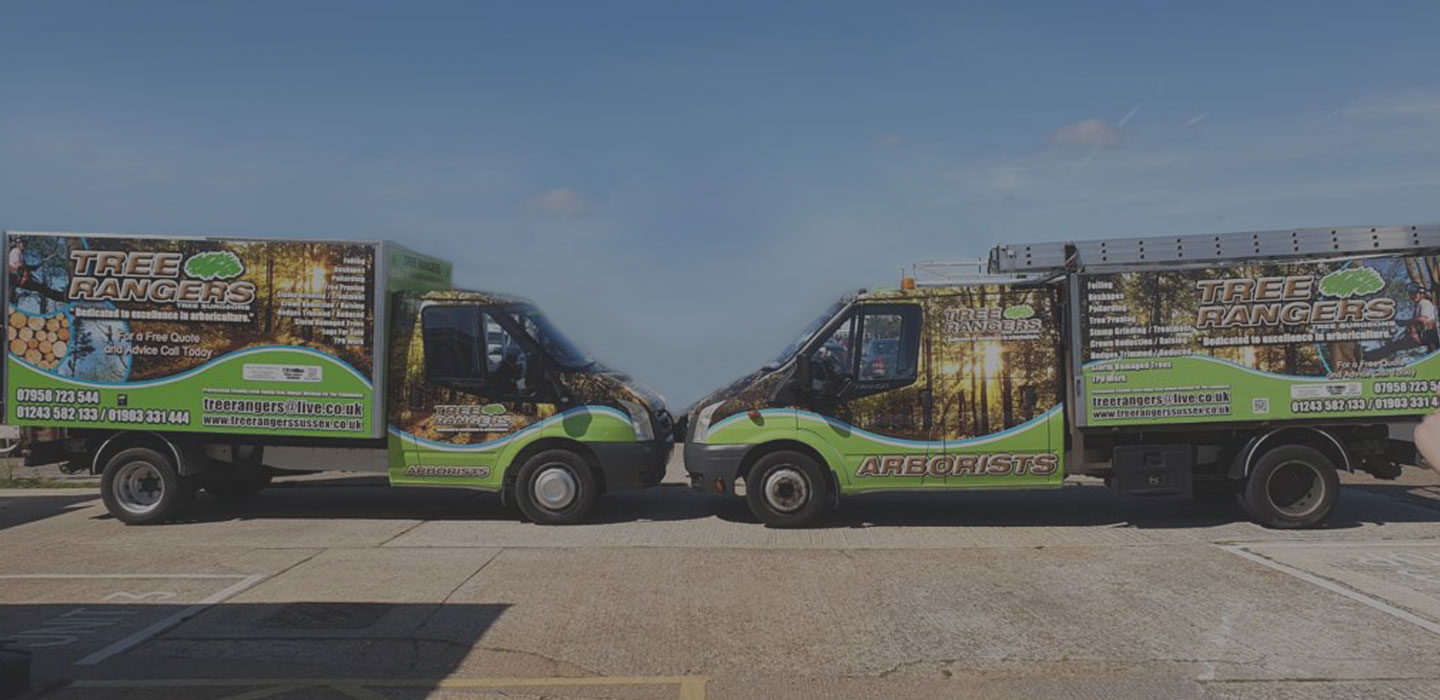 Welcome to Tree Rangers
For all your Arboricultural Needs
Tree surgeon West Sussex
We are a tree surgeon that cover the whole of West Sussex.
Get a free quote
"We pride ourselves on our quality of work/service and are a professional, friendly, local family firm, always working for the community"
Tree Rangers
A Family Business
Tree Rangers are a family owned and operated team of tree surgeons with 30+ years experience serving West Sussex and surrounding areas. Our reputation ensures that we are committed to working with you to protect your landscape investment, while maintaining the beauty of your trees and shrubs.
Our training and experience means we can work quickly and efficiently to complete each project with minimal disruption.
West Sussex Arboricultural Services
Tree Surgeon Services Offered
We offer a wide range of services, and our team of highly-motivated, professional and friendly tree surgeons means that you can be assured of the quality of service that your trees deserve.
We are fully insured and carry out all work in accordance with BS 3998, British Standard for tree work, to ensure that our high standards are maintained to our ever-increasing, satisfied customer base in and around Sussex.
More Services
Tree surgery to various trees

"Knowledgeable, efficient, sympathetic and their advice is spot on. It is a joy to have such professionals available to help in a very important aspect of how a garden should work. With a tree and visa versa!! Highly recommended."

Alison Wilkinson - Dalloway Road, Arundel, West Sussex

To trim hedges and prune fruit trees

"An excellent job, very tidy and professional. I would definitely recommend Tree Rangers. Thanks again!"

Mrs Hatton - Felpham, West Sussex

Complete removal of Privet hedge and reshape of shrubs

"Lovely job, would recommend the Tree Rangers team, everything done professionally, cleared away all the debris, garden looks great."

Carol Barnett - Itchenor, West Sussex

To prune large Apple tree

"We are very pleased with the work carried out by the team from Trees Rangers. Very professional and experienced. Will recommend every time! Thank you."

Sharon Hubbard - West Sussex

Tree surgery to Oak tree

"Another fantastic job! Wonderful service. Did an extensive crown reduction on a very old and very loved Oak tree. Superbly negotiated with all neighbours and left those who wanted the tree reduced very happy and those who couldn't bear to see it pruned back are very pleased with the outcome too!! I cannot recommend Tree Rangers services highly enough."

NYS, Old Bakery Gardens - West Sussex

Reduce and trim hedges, tree surgery to various trees

"Thank you Grahame and the Tree Rangers team. All of you have done an excellent job. Always polite and made sure your customers were satisfied. A big compliment on the clearing up."

Brian and Lois Cope - Westgate, West Sussex

Fell and remove three Leylandi Conifers plus one Silver Birch including stumps

"Four trees removed, a great job carried out by a very willing and friendly team. We would definitely recommend them and use them again."

Alan Brackley, Appletree Walk - Climping, West Sussex

To reduce and reshape various trees, hedges and shrubs

"Once again a brilliant job by Grahame and the team from Tree Rangers. Professional as always, no request to small/big!! The garden can breathe a sigh of relief as once again it has been beautifully shaped. Many thanks."

Bev & Malcolm - East Preston, West Sussex

Sectional fell of Willow tree and tree surgery to Birch tree

"A brilliant, efficient and safe execution of the job by Grahame and the Tree Rangers team. Very happy with the outcome. A very friendly chap and I can thoroughly recommend their professional services. Thanks a bunch!!"

Bella Allinson - Elmer Sands, Elmer, Middleton On Sea, West Sussex

Section fell one Conifer and reduce in height another

"We have used Tree Rangers for quite a few years. They have just completed another excellent job on our trees. Many thanks once again and will use in the future."

Angela & George - Elmer, West Sussex
It Costs No More to Have the Best
We know you have a choice of tree service companies and appreciate your consideration.